JIHLAVA BREWERY
Jihlava Brewery. The history of Jihlava malting dates back to the 14th century. In 1859, all Jihlava brewers joined their rights to brew beer into a common entity of the Jihlava Brewery. The actual year of establishment of the brewery itself, however, is referred to as 1860, when it began to function as an important economic entity.
With a return to its original recipes, the Ježek beer today is synonymous with the demanding but honest life in the Vysočina highlands. Ježek belongs to Jihlava as inherently as Jihlava belongs to Ježek (meaning hedgehog).
Portfolio
Traditional and honest Czech beer: 12° semi-dark Ježek, 10° Tavern Ježek, Ježek yeast beer. Our best-selling beer is the 11° light lager Ježek, characteristic for its balanced fresh taste and a pleasant strong bitterness, supported by an exceptional hop aroma. It has a golden color, a good bite, and an alcohol content of 4.8%.

Availability
Find your pub on the interactive map on our website www.pivovar-jihlava.cz

Guided tours
Tours are held from Monday to Saturday by appointment. Tel.: +420 567 564 111 or 800 153 495. The minimum number of tour participants is five. The length of the tour is 60 minutes.
Events and Festivals
Ježek Day – the annual brewery festival in the Jihlava brewery, this year held on 3 June 2017.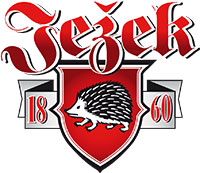 JIHLAVA BREWERY
Vrchlického 2, 586 01 Jihlava
Phone: Zelená linka: 800 987 789
www.pivovar-jihlava.cz
Mapa se načítá