SLEZSKÝ BREWERY
Slezský (Silesian) Brewery. More than 100 years ago, in 1911, a tavern was built and operated by the local association of citizens. In 2011, the tavern began a gradual process of rebirth, from the renovated non-smoking part to an extensive summer garden with seating for about 200, a playground, and a covered wooden stylish seating area. The year 2017 saw the completely new construction of accommodation as luxury loft apartments above the brewery. A beer spa is under preparation.
The Silesian Brewery has opened a new chapter in this tavern, based in the centuries-old cellars of the tavern. It was ceremonially opened on 8 August 2014. The names of the beers are selected from the distinctiveness of the region and with respect for the mining trade. The brewery brews unpasteurized and unfiltered beer.

Portfolio
Quality bottom and top fermented beer specials. Light lager 12° Štajgr, light 10° Bulač, dark special 13° Hajcman, light special IPA India Pale Ale 14° Fachman, special dark Porter Majstr 15°, and many others.

Availability
Ostrava – Kurnik šopa pub, Babylon Café, Petrovice u Karviné – Petrovice castle, Těrlicko – Grunt 135, and more by arrangement.

Guided tours
Tours are held for a group of at least 10 people, by prior arrangement.

Events and Festivals
The tavern is known for its honest home cooking. Every month we organize culinary events such as Řízkománie (Schnitzels), the Pork Feast, and the goulash weekend.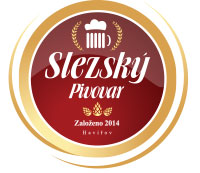 SLEZSKÝ BREWERY
Selská 1329/43, 736 01 Havířov
Phone: 601 550 001
info@slezskypivovar.cz
www.slezskypivovar.cz
Mapa se načítá