STAROPRAMEN BREWERY
The Staropramen Brewery was founded in 1869. In May of 2016, exactly 145 years passed since the ceremonial opening and the consecration of the first batch of beer. In its first year of production, the brewery brewed 10,000 hectoliters of beer, which is the amount that today would categorize it as a microbrewery. Since then, however, much has changed. Today, the brewery annually brews up more than 2.5 million hectoliters of beer and the Pivovary Staropramen company, which operates the brewery, is the second largest beer producer in the Czech Republic and also a major exporter. Staropramen beer today can be found in nearly 35 countries. Pivovary Staropramen is a member of the Molson Coors concern, one of the largest brewing companies in the world. A broad portfolio of ten beers is available in the Czech Republic under the Staropramen brand, regularly placing high at Czech beer competitions.

Portfolio
The brewery produces the following beers: Staropramen Light, Lager, Eleven, Unfiltered, Granát, Černý, Déčko, Non-alcoholic, Cool, Cool non-alcoholic, and Malt lemonade.

Availability
Find your own restaurant from the Staropramen network of brewery restaurants: www.staropramen.cz/potrefene-husy and www.staropramen.cz/nase-hospoda
Guided tours
Tours of the Visitor Center can be ordered on Monday to Sunday from 10 am to 6 pm. A tour lasts 50 minutes. E-mail: ncstaropramen@besttour.cz or phone +420 27313258.

Events and Festivals
During 2017, the brewery courtyard will host many events, which will be constantly updated.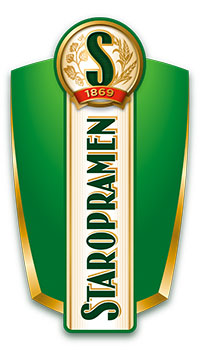 STAROPRAMEN BREWERY
Nádražní 84, 150 00 Praha 5
Phone: 257 191 111
Phone: Zákaznická linka: 251 027 251
info@staropramen.cz
www.pivovary-staropramen.cz
www.facebook.com/pivovarystaropramen/
Mapa se načítá