KOCOUR VARNSDORF BREWERY
The Kocour Varnsdorf Brewery was one of the pioneers in the new perspective on beer and brewing in Bohemia, showing conservative domestic beer drinkers that beer is not only a chilled 10° stored in the fridge. The brewery complex offers a brewery restaurant with a spacious terrace as well as a separate pergola and sports facilities. This makes it a very popular venue for weddings, corporate parties, and cultural events for adults and children. Young and old visitors will appreciate the brewery Zoo, which features livestock and other animals. And believe it or not, the brewery is the only one in the Czech Republic to have its own railway stop. The selection of accommodations is also varied. In addition to comfortable rooms during the summer season, you can take advantage of the capacity of stylish bed wagons.
Portfolio
The Kocour Brewery offers a variety of beer styles from lagers, Ales, Weizen, and stout to porter beers. Our beers are unpasteurized and unfiltered. Given the demand for natural products, our brewery also offers different flavors of lemonade.
Availability
Kocour beer can be purchased throughout almost the entire Czech Republic.

Guided tours
Kocour Brewery offers tours of the brewery with a tasting and a glass with our logo as a souvenir.

Events and Festivals
The brewery hosts year-round regular events at the brewery. The first event of the year is always in February, the Valentine's Beer Massacre, followed in April by Kocouří Kouř (Cat Smoke), Kids' Day, and also one of the largest and most popular events is our Ale Festival, always the last Saturday in October.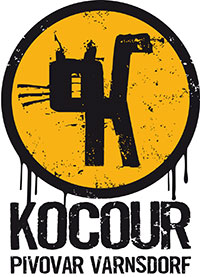 KOCOUR VARNSDORF BREWERY
Rumburská 1920/9, 407 47 Varnsdorf
Phone: 739 242 302
Phone: 412 370 270
info@pivovar-kocour.cz
www.pivovar-kocour.cz
Mapa se načítá