MICROBREWERY KNĚŽÍNEK
České Budějovice's first microbrewery, Kněžínek. It was founded in 2012 and is located in a Baroque granary from 1718. The brewery is part of the České Budějovice Recreation and Congress Center in the Vrbenské Ponds PLA, approximately 5 km from České Budějovice.
Original yeast beer is brewed here in the traditional way; the beer is not filtered or pasteurized, so it retains all its health-promoting substances. The Kněžínek Microbrewery is a place where water, hops, and Czech malt are transformed into a first-rate golden brew.
The brewery complex also holds a hotel, spa and fitness center, multipurpose outdoor playground, bowling, conference hall, and a children's playground. Parking is free.

Portfolio
Permanent offer: K11° light lager, K11° semi-dark lager, K14° honey.
Specials: K12° light, K13° podzimní (autumn), K15° advent, K12° májová.

Availability
The two-story restaurant in the brewery also has an outdoor terrace (you can purchase the beer here and take it with you), as well as the Life Is Dream restaurant in České Budějovice.

Guided tours
Organized guided tours of the brewery take approx. 20-30 minutes and are available upon agreement.

Events and Festivals
Weddings, corporate teambuilding events, family celebrations, Welcome Summer MiniFest, End of Summer MiniFest.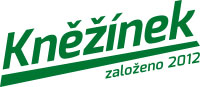 MICROBREWERY KNĚŽÍNEK
Haklovy Dvory 2235, České Budějovice
Phone: Tel: 774 910 155
info@rkcnovedvory.cz
recepce@rkcnovedvory.cz
www.knezinek.cz
Mapa se načítá