BOHEMIA REGENT
The Regent Brewery was founded in 1379. It is located on the site where Petr Vok of Rožmberk built his armory in the early 15th century. This was later rebuilt into the princely Schwarzenberg brewery which has been remodeled and expanded to its current form over time. Until the end of the 2nd World War, the brewery was under the ownership of the Schwarzenbergs, then after nationalization it became part of the South Bohemian Breweries national enterprise. Since 2000, it has been privately owned by the Bohemia Regent joint stock company.
Portfolio
Light draft, Třeboň beer, light lager Premium, kvasničák yeast, dark lager, semi-dark Petr Vok beer, Lady Vanilla, rye Český Granát, and specials – Prezident and Kníže, as well as non-alcoholic drinks – Renegát and Lemon.

Availability
For tapped Regent, see: www.ceskyregent.cz/c-19-kam-potom-na-regenta.html .
For bottled Regent, see: www.pivovar-regent.cz/cz/prodej-piva .

Guided tours
Daily tours all year round, every day in the summer, up to 10 times a day. We now offer night tours by torchlight. More at telephone numbers +420 384 721 319,
777 357 090 and at www.ceskyregent.cz .

Events and Festivals
Every year on the last Saturday in July is the Brewery Fest, "Dragon Boats" in June, and many other events such as concerts and theater performances at the brewery.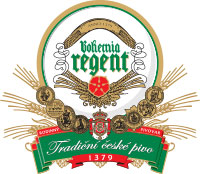 BOHEMIA REGENT
Trocnovské nám. 124, 379 01 Třeboň
Phone: 384 721 319
Phone: Nonstop pivní pohotovost: 606 637 784
www.pivovar-regent.cz
Mapa se načítá