BEERANEK MICROBREWERY
The Beeranek brand is a deliberate pun on the Czech word "ram" (beran). Radim Beránek, the owner of the brewery, is the brewer. The beer's logo with its name Beeranek is naturally complemented by a ram. The family microbrewery (the word "micro" is really appropriate here, because when calculated per square meter, it has the smallest boiler in the Czech Republic) is located in one of the first legal brewing townhouses in the center of České Budějovice.
Portfolio
The selection of permanent beers, Beeranek 11° light and semi-dark, Beeranek 13° Special and 13° Diablo Negro, is supplemented by seasonal specials such as Honeybunny or Cherrybeer.
Availability
Our beer can be enjoyed in our renowned Singer Pub. The bar has more than twenty years of tradition and features both the boiling room of the microbrewery and our Beeranek tap, including a tap into PET bottles. If we have it on draft, you can take it home.
You can also take advantage of the accommodations in the Singer Pub Hostel. If you prefer your beer combined with tasty food, then we recommend the restaurant Bohemia (bohemia.restaurant) on Plachého Street where Beeranka is always on tap.
Guided tours
We currently don't offer tours.

Events and Festivals
We attend beer festivals only sporadically. Given the size of our brewery, we prefer smaller events of the "family" type. For more information about the festivals we visit, go to our website.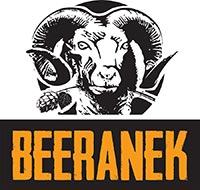 BEERANEK MICROBREWERY
Česká 7/55, 370 01 České Budějovice
Phone: 608 120 102
Phone: 386 360 186
info@beeranek.cz
www.beeranek.cz
Mapa se načítá