SVATÝ JÁN BREWERY
The Svatý Jan (Saint John) Brewery was founded in 1996 as one of the first microbreweries in the Czech Republic. After ten years of operation, it was moved to Polepy near Kolín and upgraded to a 2-hectoliter boiler with four lager tanks, where most beer styles can be produced.

Portfolio
Fešák light lager, Mazel dark special, Povstalec IPA, Oliver wheat, Mates rye, a Beetle stout. All beers are unfiltered and unpasteurized.

Availability
Beers are sold in the brewery according to the current selection at www.pivovarek.cz .
An intermittent supply of fine restaurants and beer bars is currently underway.

Guided tours
Tours are possible upon prior agreement (tel. +420 606926737). During a tour, visitors are explained the characteristics of various beer styles, tasting methods, and possible beer defects that customers may encounter meet in restaurants.

"The objective of the St. John's Brewery is to transform the general public into an informed public who will demand and be able to appreciate different types of beer than those that normally dominate the market."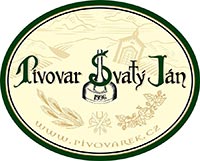 SVATÝ JÁN BREWERY
Polepy 232, 280 02 Kolín
Phone: 606 926 737
info@pivovarek.cz
www.pivovarek.cz
Mapa se načítá