KUTNÁ HORA BURGHER BREWERY
Kutná Hora Burgher Brewery. Kutná Hora brewery was built in 1573 next to the Lorec fortress. The history of brewing beer in this location, however, goes back 100 years earlier. The beginnings of the brewery in Lorec are associated with the Renaissance writer and profligate Mikuláš Daczický of Heslov. The brewery was then owned by a long line of owners until it was closed in 2010 without technology. In February of 2017, production was renewed by the new owner.

Portfolio
Bottom fermented lagers with three gravities – 10°, 11° and 12°. Beer specials are also seasonally planned.

Availability
Drafted in Kutná Hora and the surrounding counties, in bottles in retail stores ENAPO and others.
Guided tours
By telephone or e-mail order at visit@pivokutnahora.cz. For more information see our website.

Events and Festivals
On Saturday 20 May 2017, the Kutná Hora Beer Festival gives you an opportunity to see the newly opened brewery and listen to bands like Horkýže Slíže, Pekaře, The Paranoid, We On The Moon, and Circus Problem.
The Kutná Hora Brewery in Lorec rose from the dead after seven years and began brewing beer again, using classic dual mash method, with fermentation in open tanks, using only Czech raw ingredients on the original premises. The tradition remains preserved even in the 21st century. We are bound by our heritage!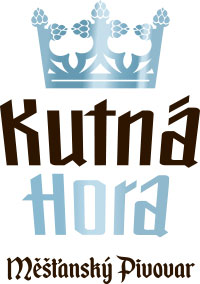 KUTNÁ HORA BURGHER BREWERY
U Lorce 11, 284 01 Kutná Hora
Phone: 910 021 400
info@pivokutnahora.cz
www.pivokutnahora.cz
Mapa se načítá