KLÁŠTER BREWERY
Klášter (Monastery) Brewery. The monastery brewery owes its name to the Cistercian monastery which was founded on the site of today's brewery in the 12th century. Beer has been brewed in the monastery since 1570.
In 1864, the Wallensteins had one of the most modern breweries of its time built here. In the late 19th century, the monastery brewery was among the seven largest breweries in the Czech Republic. Buildings built nearly 150 years ago still produce beer today.
The Monastery Brewery brews only traditional non-pasteurized beer. Its superior quality is due to the unmistakable natural conditions that allow the beer to be matured in rock cellars twenty meters deep, carved in the Middle Ages.

Portfolio
The Monastery Brewery produces these beers: Klášter Premium (12° lager), Klášter lager (11°), Klášter draft (10°) and Klášter yeast.

Availability
You can find your favorite pub on the interactive map on the brewery website www.pivovarklaster.cz .
Guided tours
A brewery tour can be booked from Monday to Thursday, from 8 am until 2:30 pm. The tour last 45 minutes. Tel.: +420 777 254 591, e-mail: vladislava.stankova@pivovarklaster.cz .
Events and Festivals
The Monastery Beer Festival is held 24 June 2017 in the brewery complex.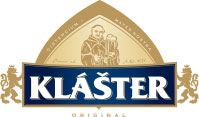 KLÁŠTER BREWERY
Klášter Hradiště nad Jizerou 16, 294 15
Phone: Zelená linka: 800 987 789
www.pivovarklaster.cz
Mapa se načítá